Make Your Holiday Comfort & Memorable
Hire Bali Driver and Customized Bali Tour Packages
Are you ready to immerse yourself in the enchanting beauty of Bali without worrying about transportation? Look no further! Experience the magic of Bali with our professional and friendly drivers at your service. Our Bali Personal driver Guides service awarded Certificate of Excellence 2014, 2015, 2016, 2017,2023  from Tripadvisor. Explore Bali with Ease – Hire Your Bali Personal Driver Today!
Make Your Bali Experience Unforgettable! Contact us now to secure your Bali Car Hire with a dedicated Bali Tour driver who will go above and beyond to make your trip a truly memorable one. Embrace the beauty of Bali in comfort and style!
All Post

Bali Day Tours

Bali Experience Tours

Bali Marine Activities Tour

Bali Yoga Tours

Beyond Bali Trips

Blogs
Have you ever swim with giant manta ? this trip will take you there and explore the iconic west side…
Estimate Starts 08:30 am Visit : Suwung Village, Celuk Village, Tegenungan Waterfall, Tegalalang Rice Terrace, Kintamani Volcano, Tirta Empul
Andrenalin rush trip, start with ATV ride then Ubud swing will give you a taste of thriling adventure while exploring…
Need more customized tour?
Let's build together your tour based on your preferences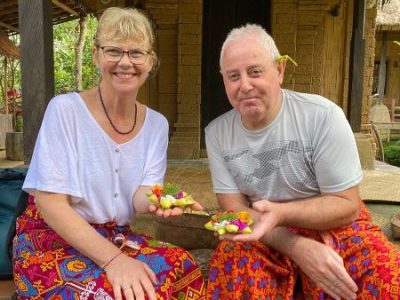 Verified
Sehr positive Erfahrung mit aufgestelltem Driver Wir waren insgesamt 2 Tage mit unserem Fahrer Gusti unterwegs und waren mit allem sehr zufrieden. Der Fahrer fuhr verantwortungsbewusst und sicher. Er kannte sich gut auf Bali aus. Die von Ihm vorgeschlagenen Restaurants und kulturellen Orte auf unserer Route waren sehr gut.
Verified
Great tour guide in Bali We love the flexibility with this tour guide, you can choose your own destination and they will create an itinerary for you. The price was very fair with what you get. We got driver names Agung Arya, he was very friendly and helpful. Also Agung is really look after you, he also love to tell you story about Bali culture and peoples which incredible for us as tourist. Would recommend this tour guide and use them again if we visit Bali.
Verified
Great experience Very kind and friendly tour leader. He helped us during the tour , picked the best options and took so many professional photos of us. Thank you again!
Verified
Good Experience We had lots of fun with our guide Agung. He was very well informed showing and telling us different places. We got to see temples, cheap market shopping, wineries, coffe and got the best Gelato in town . We really enjoyed his company we had him for a week. recommended he speaks good English. 👍
Verified
Beautiful Bali Best guide and driver ever. Prompt, courteous, very knowledgeable and speaks English very well. Had a great time with them .
Verified
Fahrt von Pandang Bai nach Canguu Die Fahrt konnte nach unseren Wünschen gestaltet werden. Wir haben uns Gunung Kawi und den Kawi Sebatu Tempel angesehen. Unser Fahrer und Guide waren sehr nett und haben uns viel erklärt. Würde ich jederzeit weiter empfehlen!
Verified
Memorable holidays in Bali I visited Bali with my daughter from 3rd October - 12th October 2023. On my request, Bali Agung Tours professionally established for us a personalized tour package. On 5 full day tours (10 - 12 hrs/day) we were brought by a skilled driver/guide to so many wonderful places and we enjoyed the numerous beauties of Bali to the maximum. I can fully recommend the services of Bali Agung Tours for individual tours in Bali.
Verified
Thank You GUSTI! We had such an amazing day with Gusti! He was punctual, thoughtful and very friendly. He always made sure we were comfortable and arranged our schedule so that we made the most of our day trip 🙂 we went paragliding, visited beaches, ate the most amazing food (recommended by Gusti) and watched Kecak at Melasti beach. He also brought us to cheap shopping areas with great products so we could buy souvenirs at cheaper prices (even though it wasn't a part of our trip package). Hands down, the most amazing guide from any of my trips! Definitely recommended! Thank you Gusti 🙏🏼
Verified
Very reliable We drove twice with Mr. Badra. He was very punctual, reliable and respectful. We enjoyed the tour with him a lot.
Freedom14731042833
2023-09-13
Verified
It was perfect I had such a lovely time. Ketut was fantastic. I wasn't really sure about the whole ritual but he made it so easy